I love giveaway and I am taking part to win
Slowbro's Birthday Giveaway
, you can take part too.
PART A:
(For all followers and subscribers)
Here's the prize packs:
Lancome Blanc Expert Whitening Travel Set worth RM300.
Cosmetic Prize Pack: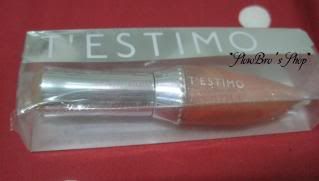 Kanebo T'estimo Glitter Fluid Rouge Lipgloss worth RM75
Biore Cleansing Oil in Cotton Wipes (Travel Size) - Not in picture
Skincare Prize Pack: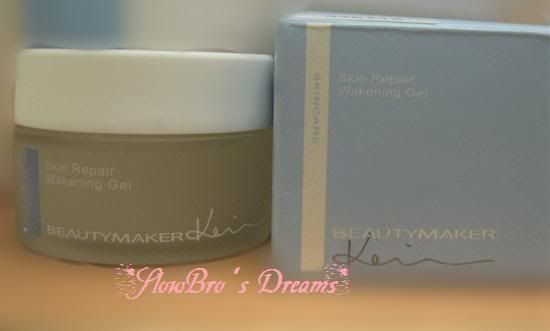 Kevin BeautyMaker Skin Repair Wakening Gel
Body Prize Pack:
[Thanks to Grace for sponsoring this]
Estebel 1833 Massage Oil Sandalwood 200ml
(For slimming effect & aromatherapy; Made in France)
Mask Prize Pack: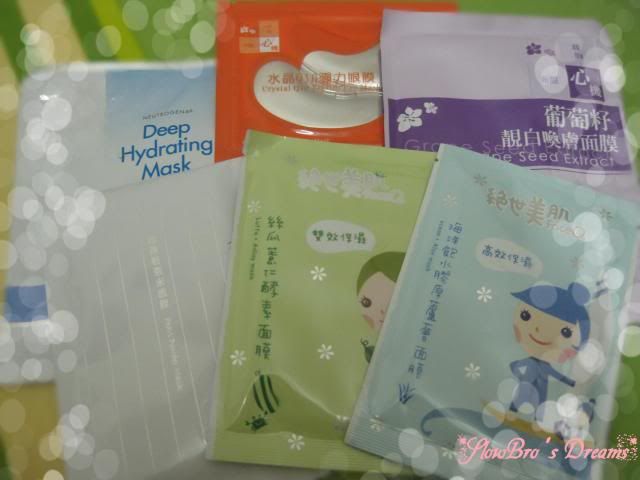 Neutrogena mask, FaceQ mask, My Beauty Diary mask,
My Scheming Beauty Facial and Eyes Mask.
Sample Prize Pack: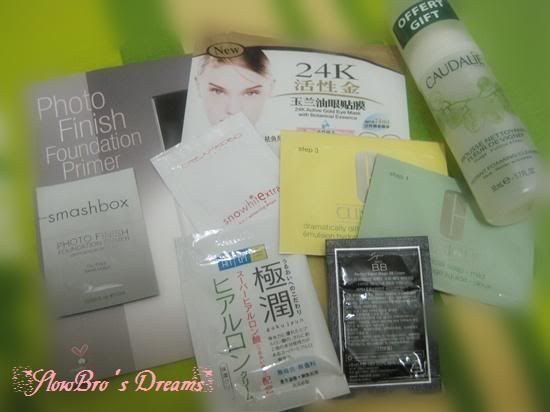 Caudalie, Hada Labo. Smashbox, Clinique,
Hanskin BB & Dreamkobo samples.
HOW TO ENTER:
- You must be a follower/ subscriber of my
blog
AND
- Leave a comment on this post and tell me one product review in my blog had encourages you the most in trying the product and why?
PART B:
(Extra giveaway specially for my subscribers only)
So, here's the special prize for ONE of my subscriber.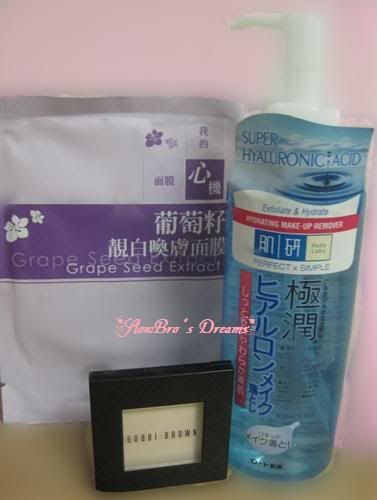 Hada Labo SHA Hydrating Makeup Remover
Bobbi Brown Metallic Eyeshadow
My Scheming Beauty Grape Seed Mask
HOW TO ENTER:
- You must be a subscriber of SlowBro's Dreams. If you're not, you may click 'subscribe me' (sidebar on the right).
AND
- Leave a comment (based Part A) on this post together with the

username of the e-mail address

that you've used to subscribe with so I can enter you.
* Username of the email address is the front section of your email address. This is for those who're not comfortable in revealing their email address here.
(Eg: username: slowbro; email: slowbro@xmail.com)
**Entries where your e-mails are not subscribed will be disqualified. Please make sure that the username you comment here is the

same

as the one you've used to subscribe and do remember to verify the subscription.
For more detail on giveaway just click on above link. Good luck!
Giveaway ends on 12 nov, 2010.
Continue reading...